Who's judging you? EVERYONE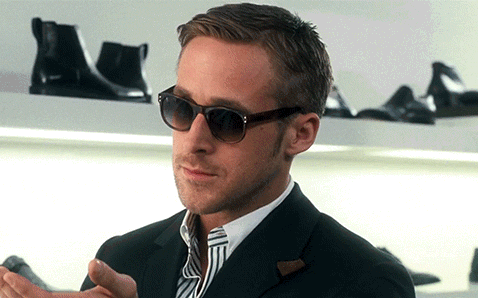 I know we shouldn't "judge people," right? Yet it's done all the time. When consumers are actively searching for solutions to their problems, they are evaluating the different brands they see. The way in which your consumers judge and evaluate your brand, leads to their purchasing decisions and other loyalty decisions either in your favor or not. People are unconsciously making decisions based on design every day.
Take any business as an example, what does it say about a business if the photo in their social media post is pixelated or their logo is cut off on their social media platform? To most people, it says that if this business doesn't even care enough about how business looks to people, what kind of thought or care are they putting into their products or services?
What To Do
Make sure your designs reflect the quality of your business. Take the time to evaluate all your brand assets. Look at your logo, website, and any other print or digital graphics you are using. This is not about whether or not you like it. You are looking to see if your message is clear, professional and . Ask yourself, and/or a trusted colleague, the following:
Does my brand identity reflect the quality of my products or services?

Do all my marketing pieces look consistent (logo, colors, typography)?

Are my pieces communicating the message I need to deliver?

Can I improve on what I have?

What impression do my marketing designs give my customers?
What Does Your Visual Brand Identity Need?
Here is a simple list of items to include while building your brands's visual identity:
A simple color palette – This should feature 1-3 primary colors and 2-3 secondary colors (Black and white count). Color is one of the most important components when it comes to brand identity. The colors you choose will make an immediate impression on your audience, and play a large role in memory retrieval.

A primary logo mark and word mark. ( Think social media profile box and promo materials) There's perhaps no single more important element to your visual identity than the consistent use of your logo.

Fonts – These can be as simple as Helvetica or they can be custom-built. If you're looking for ease of use, pick a widely-distributed font like Helvetica, that is available on all computers. If you want something more distinct, you can pick a lesser-known font. As a general rule, you should use no more than two fonts in a document, although a third, decorative font could be used sparingly.

Photography – These don't need to be in-depth, but give a general idea of what type of photography is "on-brand." Regardless of your choice, your visuals should be similar in style and color usage-black and white, four-color, two-color, etc.
A visual system is a smart, strategic investment in your brand. From your website to promotional materials to Facebook posts, every interaction need to be consistent. Doing the above items well is the foundation of any branding work. However make no mistake; Building a brand isn't about pretty colors or cool logos, it's about building an identity that resonates with your customers and, ultimately, makes them want to do more business with you. You could ignore all the branding advise you read about and just have people think what they want about you, but would you rather them have an experience by default or by design?
If you understand the strategic importance of a consistent visual style... but fall short on implementation and need someone to help you with visual communication.. Let's talk